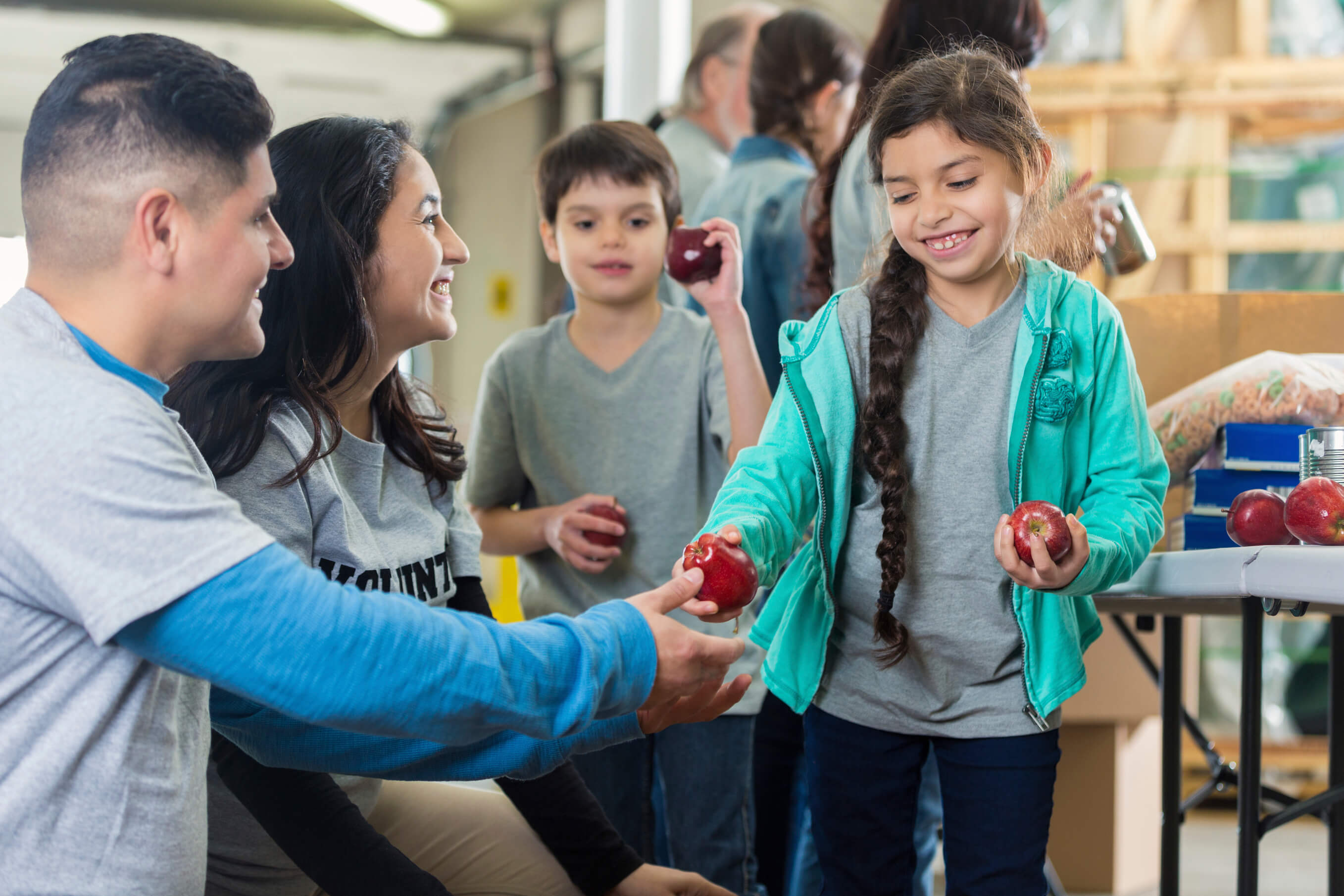 Three Square is a Feeding America affiliate, serving four counties in Southern Nevada: Clark, Nye, Lincoln and Esmeralda. Three Square and Feeding America estimate the number of food-insecure persons in our service area to be 305,000. Food insecurity occurs when people aren't able to secure enough food for a healthy diet and active lifestyle, at some point during the year.
Three Square sources food, raises funds, and relies on volunteers to help supply our Program Partners with the food and services they need to provide wholesome food directly to hungry people in hundreds of neighborhood locations in all four counties. Three Square has a service network of community partners including nonprofits, schools, shelters, meal programs, SNAP outreach sites, etc. Three Square does not provide food directly to clients from our facility.
If you have questions about where to find nutrition assistance programs near you, please contact the Three Square Center at (702) 765-4030, or click on the following pages to learn more about the various programs and services available through our large network of Program Partners!